Frankenstein45.com – Trend Tiktok minggu ini diramaikan dengan sebuah emoji keyboard durian hingga stiker WA (WhatsApp) ikut dicari. Viralnya emoji buah durian tersebut juga ramai dibagikan oleh banyak pengguna Facebook yang beberapa menawarkan hadiah berupa pulsa hingga barang.
Tercatat hingga Jum'at, 10/12/2021 saat ini penggunaan hastag #emojidurian di TikTok telah dilihat sebanyak 8.7juta kali. Tak heran jika banyak pengguna lain dibuat penasaran, ada apa dengan emoji durian yang dimana mereka tampak ikut mencoba mengetikkan emot untuk disalin/copy.
Baca Juga:
1. Cara Download Stiker WA Keju Joget Viral
2. Stiker WA Gemoy Panda dan Kucing
Topiknya semakin banyak dibagikan pengguna, salah satunya ya nama akun TikTok @jimshoneyindonesia membagikan postingan dengan caption videonya ingin memberikan tas gratis buat 3 orang yang punya emot Durian di ponselnya. Bagussss…
Lalu, bagaimana cara mendapatkan kumpulan stiker WA Durian lewat Android dan iOS?.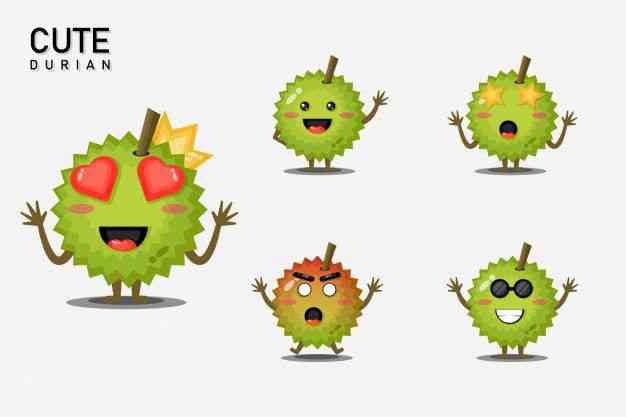 Via APK Sticker.ly
Jika Anda menginginkan stiker durian untuk ditambahkan ke aplikasi WhatsApp, pastikan sudah menginstall aplikasi Sticker.ly di Google Play Store (Android) dan App Store (iOS/iPhone).
Pertama-tama, pilih DOWNLOAD stiker.
Selanjutnya, nanti Anda akan dibawa ke laman pengunduhan dan pilih "Get Stickers".
Secara otomatis semua stiker akan terbuka menggunakan aplikasi Sticker.ly
Kelima, pilih "Add to WhatsApp" dan tunggu sampai proses unduhan selesai.
Jika muncul pemberitahuan. Apakah Anda ingin menambahkan stiker ke WhatsApp?
Silahkan, pilih "YA" saja
Selesai.
Stiker WA Durian diatas berjumlah 17 sticker yang sengaja saya buat jika memang Anda tertarik untuk menambahkannya ke aplikasi WhatsApp tanpa ribet.
Aslinya untuk jenis gambar mentahan emoji durian tersebut bisa Anda unduh di situs flaticon.com dan www.freepik.com. Akan tetapi Anda harus berlangganan untuk mendapatkan full lisensi gambar vektor berformat EPS dengan Adobe Illustrator sesuai dengan kebijakan.
Buat pengguna iOS (iPhone) juga bisa menambahkan emoji dengan nama "Durian The King Of Fruits" di App Store atau situs web iphone.apkpure.com dengan harga $0,99 atau setara Rp14.000 ribu.
Nah, itulah cara mendapatkan stiker WA Durian yang lagi viral di TikTok. Jangan lupa share artikel ini kepada teman-temanmu. Selamat mencoba.